Welcome to Neopets Kisses where you'll encounter the best in neopets graphics, tutorials and finders.

Get A Grundo

Written by: Tracey | On: June 6, 2006

To get a Grundo, you have to adopt one at the Space Center. It is completely free. :) All you have do is name the Grundo, choose it's color, and gender, and ta-da! your own Grundo. :)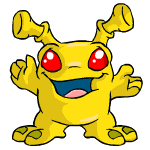 Click here to get your very own Grundo.
Get A Grundo
© 2005-2006 Neopets Kisses | Some images, names, logos, etc, © 1999-2006 Neopets, INC. All Rights Reserved. Used With Permission. Misspellings: noepets, npets, noepts, neopest, neopts, eopets, nopets, nepets