Welcome to Neopets Kisses where you'll encounter the best in neopets graphics, tutorials and finders.

Get a Kwak

By: Tracey | Created on: 1/28/06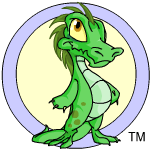 There is a Petpet called the Krawk, but now you can change it into your Neopet! Krawk petpets are currently unbuyable so the only way you can get them are by trades, and auctions. Good luck getting them! There are currently 3 ways on getting a Krawk.
Way One:
1. Make sure you don't have 4 or more pets. You can have 3 already to the most.
2. Get a Krawk petpet by either the trades, or auctions.
3. Attach or give the Krawk petpet to one of your neopets.
4. Name the Krawk petpet a name that isn't already taken by another neopet.
5. Go to the Fungus Caves, and make your petpet eat some "Magical Fungus".
Way 2:
1. Buy a Krawk Transmogrification Potion.
This method will cost less because it'll make yor neopet be a Mutant Krawk.
Way 3:
1. Buy a Krawk Morphing Potion. You can pick what you what your Krawk to be. (I.E. If you want your neopet to be a Blue Krawk, buy a Blue Krawk Morphing Potion.)
Neopets Kisses - swak!
© 2005-2006 Neopets Kisses | Some images, names, logos, etc, © 1999-2006 Neopets, INC. All Rights Reserved. Used With Permission. Misspellings: noepets, npets, noepts, neopest, neopts, eopets, nopets, nepets