Welcome to Neopets Kisses where you'll encounter the best in neopets graphics, tutorials and finders.

Shop Wizard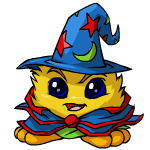 The shop wizard will find the cheapest items on the stores owned by users. To not use his resources would be to lose a lot of savable neopoints. Be sure to use it!
Ever wonder why, even though this page has your item at 1,000 and you price it at 999, it never sells? Or why you just never seem to find your name, no matter how low you price your item? Well here's why.
The shop wiz doesn't search by shop size, or anything like that. It goes by the first character of your user name, whether it's a letter, number, or the underscore. ( _ )
Here's how they break down:
a i q y 1 9
b j r z 2
c k s 3
d l t 4
e m u 5
f n v 6
g o w _ 7
h p x 0 8

As a general rule, the FNV6 page tends to be the highest, and the CKS3 the lowest, and the others somewhere in between. When pricing an item, don't go by the first page you see! go back and search again or hit the refresh button.(and hit 'yes' if it asks if you wish to submit the information again) until you find the page that would have your username on it.
You should be able to price things just right now.
Hint: Maybe this means that your Neopets username should begin with either F N V or 6 for the best results if you use a shop as a means of making neopoints!
Neopets Shop Wizard
© 2005-2006 Neopets Kisses | Some images, names, logos, etc, © 1999-2006 Neopets, INC. All Rights Reserved. Used With Permission. Misspellings: noepets, npets, noepts, neopest, neopts, eopets, nopets, nepets