Welcome to Neopets Kisses where you'll encounter the best in neopets graphics, tutorials and finders.

Neopets Stock Market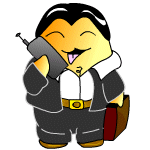 The Neopets Stock Market! Its kind of the best way to make a lot of neopoints in Neopets, but first you must know the ins and outs of this to be successful. The Neopets Stock Market doesn't only requires patience but requires you to think before you buy stocks too. The thing is that you do not want to buy stocks that are going down you are wanting to buy stocks that are going up.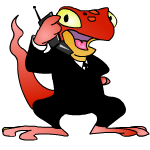 When purchasing your stocks, you would want to buy many shares and not just about 1-100 shares only because you will not much profit off of it. You would want to buy about 500-1000 shares in each stock every time you buy. Remember that you can only get 1000 shares a day though. It's always good to buy more than one stock so that you can get more money. Picture this, you buy two stocks for 16 neopoints each. Then one of your stocks goes up 10 neopoints while your other one is still going up but going up at a slower rate, now you would be making more money on one of your stocks but you would be making on your other one too.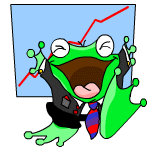 Now a lot of people always sell their stock when it goes up by two or three. The best advice I would give you is, do not do that because it's not really making a difference for you unless you bought around 5,000-10,000 shares of one stock. You may need to wait days, months or even years but it will all pay off one day when you sell them and make a lot of neopoints.
- Article By Onias -
Neopets Stock Market
© 2005-2006 Neopets Kisses | Some images, names, logos, etc, © 1999-2006 Neopets, INC. All Rights Reserved. Used With Permission. Misspellings: noepets, npets, noepts, neopest, neopts, eopets, nopets, nepets