Welcome to Neopets Kisses where you'll encounter the best in neopets graphics, tutorials and finders.


The Symol Hole
The Symol Hole is located in Meridell. Meridell is a land of Heroes and Legends, and was forgotten by the rest of Neopia untill a band of unlikely adventurers discovered a strange link to the past.
They Symol Hole is a hole that your neopet's neopet can go inside. If your petpet is lucky enough, it may bring you something like neopoints, or an item.You can visit the Symol Hole by clicking here.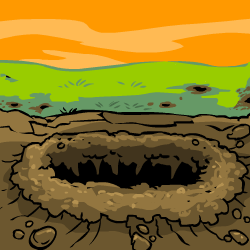 Well how do I get something?
The Symol Hole is totally random. It's pure luck really.
symol hole meridell neopets places
© 2005-2006 Neopets Kisses | Some images, names, logos, etc, © 1999-2006 Neopets, INC. All Rights Reserved. Used With Permission. Misspellings: noepets, npets, noepts, neopest, neopts, eopets, nopets, nepets